History
Viña Mayu was established in 2005 as a separate winery from the Elqui Valley's first fine wine producer that entered the wine business at the end of 1998. Mauro Olivier was one of the pioneer planting vines for fine wine production sourcing the grapes from the different places of the valley. He started working on his family vineyards for table grape production at a young age; years later he began working in Pisco production (the national Chilean spirit, made from white wine).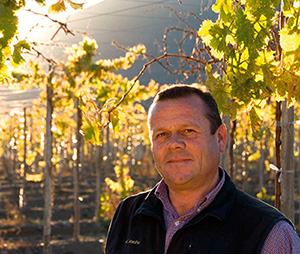 Mauro Olivier
In 2000, he planted the first Carménère and Syrah vines in the valley. 5 years later, in 2005, he decided it was time to embark on his own wine project, under Mayu label. Mayu is an ancient INCA name for the Milky Way, literally meaning "creek of stars."
The focus of Mayu winery is only the production of Premium wines originated in the Elqui Valley, with unique style and personality.